Hi!
Have you heard of
Bloglovin
?
Well, yes, if you are an avid blogger or blog reader, of course you have.
I, however, had not heard of it. I had seen those little badges that said "follow me on Bloglovin" on many of my favorite blogs, but I had never bothered to check it out until now.
The verdict? It's so fun! It's kind of like a Facebook news feed just for blogs. You can add all your favorite blogs on there and any time one of them posts something new, the new posts show up in a neat and tidy list with all the other recent posts from your favorite blogs. Love it!
You can also discover new blogs on there, which is a game I dove right into. My favorite blog that I've found there so far is
One Sheepish Girl
. She posts about all sorts of cool knitting projects and her pictures a bea-u-tiful. Check it out.
Want to follow my blog on Bloglovin? Click here: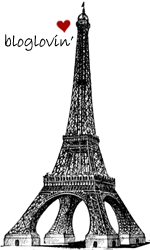 Happy blog-browsing!
xoxo
Laura
Follow my blog with Bloglovin